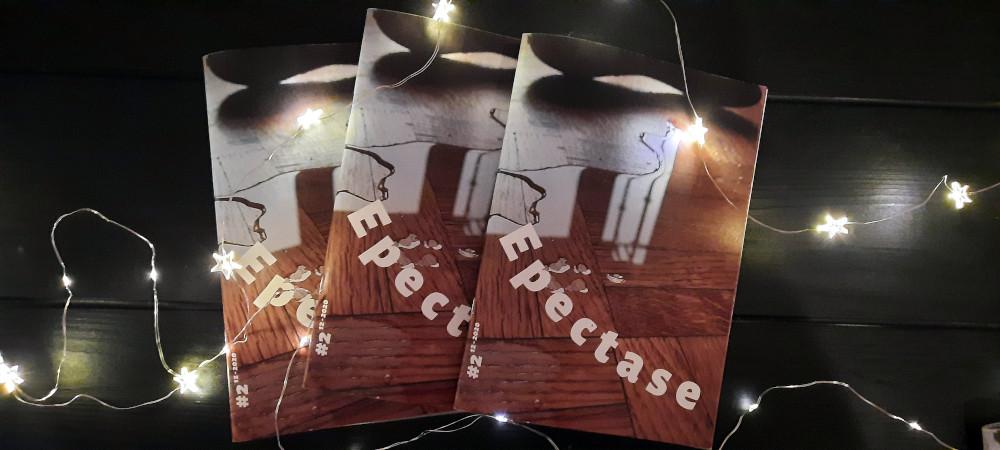 This is the second issue of the erotic magazine "EPECTASE".
Epectase was born from a desire to bring together various approaches, reflections and visions around eroticism. A wild eroticism that does not allow itself to be enclosed in norms, labels or moral judgements. An eroticism that seeks to emancipate itself from oppressive patterns and from all positions of authority.
Diffusion
A PDF version of this review can be found here for free.
Paper versions can be ordered by e-mail for all Western Europe (Switzerland, Germany, France, Italy, Austria, Belgium, Spain, Portugal).
– Would you like to receive paper versions of this magazine?
– To participate in the distribution of the magazine in your café, bookstore, art gallery or place of passage?
– To print the magazine in your local context and become a distribution point?
– Join the newsletter of the Projet Evasions?
The answer to all your asking here : evasions@riseup.net

First issue – First mistake
In the previous issue, a picture was used without the consent of the person on it. The digital and paper versions were quickly corrected. Difficulty recognizing who was on the photo in question and a lack of attention in the layout caused this error. Mea Culpa
No love for borders
It's very exciting – and also a little intimidating – to receive contributions from so many places around the world. With this second issue, the journal becomes international and trilingual
(German – French – English).
No love for bodynorms
Whether we like it or not, we are all influenced by the norms imposed on us by the societies in which we live. Many of these norms relate to what our bodies and sexualities are supposed to be like. As in any field framed by norms (and what field isn't?) people who fall outside the norms are more reluctant and have more difficulty than others to take their place, and this phenomenon can also be seen in this project.
Hence this reminder: the idea of Epectase is to give space to all forms of consensual sexuality and to all body types. All your bodies are beautiful and all your sexual practices are interesting (yes, they are! <3).
Thank you to everyone who contributed to this issue.
Enjoy reading!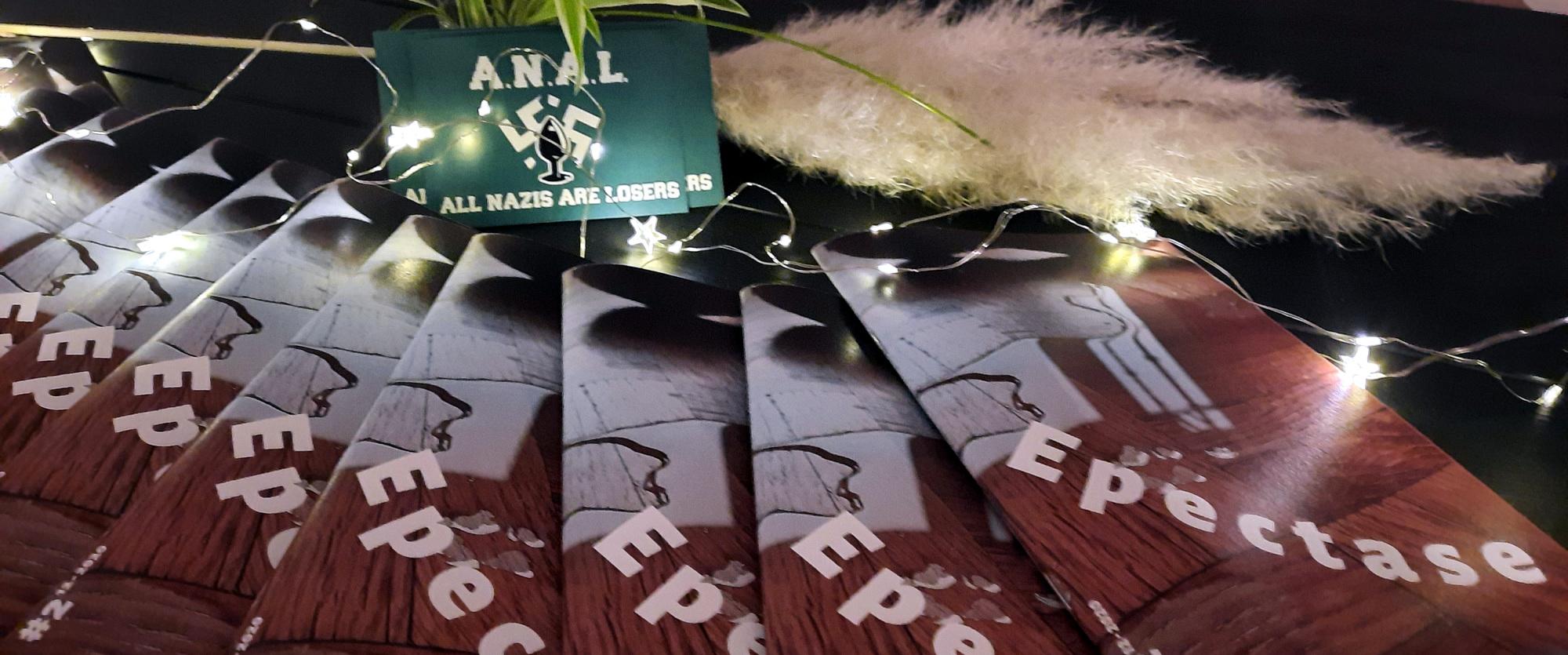 ---
Next issue
The Epectase #3 issue will be published in June 2021. Your contributions can be sent to evasions@riseup.net until 15.05.2021.
ACCEPTED SUPPORTS
– Texts:
interviews, articles, portfolios, chronicles, poems, novels,
– Images :
pictures, Drawing, collage,
– Other :
– sound recordings, music, video…
LANGUAGES :
All languages are welcome as well as articles directly translated into several languages.