Evasions is an informal project bringing together different subversive approaches and anarchist agitation. It is an attempt to address different themes and issues from an anarchist perspective. It is a research to feed a reflection on and around the subversive and emancipatory potential in the game – all types of games – sexuality, revolt and much more. Some initiatives will be relayed here, others will remain confined outside the digital World.
Evasions is an initiative originating geographically from swiss region in Switzerland and stemming from an anarchist and feminist social environment.
Contact
evasions@riseup.net
PGP if you ask nicely
Press Review
August 2020
The publications of the Projet Evasions are placed in the archives of the International Center for the Study of Anarchism (CIRA).
July 2020
The erotic-Magazine "Epectase" are now available at the Humus bookstore in Lausanne.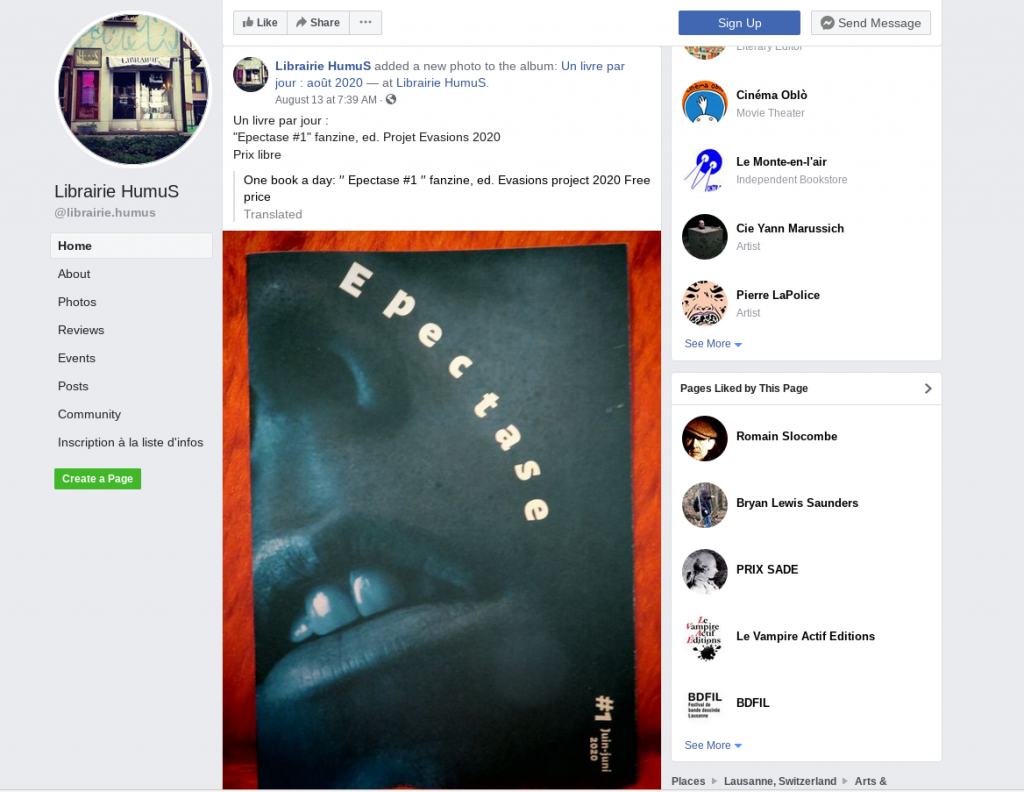 July 2020
Exhibition of the "Revolt 2019" at the Café de la Bossette in Lausanne
June 2020
Radio Dreycklands (Germany) presents the magazine Epectase
Audible here
February 2019
Publication of the article "Role playing against the prison nightmare" in issue number 98. of the magazine of the German-speaking Anarchist Federation GaiDao
"If you like role-playing games or have wanted to practice concrete prison solidarity for a long time, you can play with prisoners by letter with the instructions of the Evasions Project. This can make everyday life in prison much more bearable!"